Confirmed For AMFEST Expo' 18: DJ Jimmy Jatt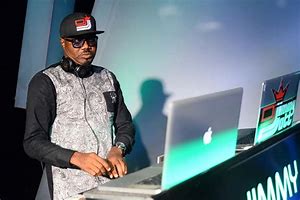 As we approach the July 2nd date of  AMFEST Expo 2018, Panelists from around the world have started sending their confirmations of their attendance at the event. One of the panelists who has confirmed that he will be speaking at the event  is one of Nigeria's foremost DJs DJ Jimmy Jatt.
Oluwaforijimi  Adewale Amu , professionally referred to by his stage name DJ Jimmy Jatt, is a Nigerian disc jockey who is revered as one of the pioneering hiphop DJs in Nigeria. He started out his music career as a rapper under the sobriquet Master J but delved into DJing later in life . He is best known for his Jimmy's Jump Off concert, an event he started in 2008 and which has  become one of the most attended and  biggest DJ event entertainment events in Nigeria. In 2006, he won the Hip Hop World Hall of Fame award at the maiden edition of The Headies for his contribution to hip-hop in Nigeria.
DJ Jimmy Jatt will be a speaker at the DJ summit  coming up on the Amfest Expo Lagos 2018 Music day and he will be contributing his considerable experience to like African deejays "The new party jumpers" , Music festival space, "Elbow room", and  A Movement gets attention"